Forget CV verification.
Focus on what matters.
Make the best personnel decisions by measuring values and competency matching through online psychometric games.
Not another declarative assessment
high-performers among new-hires
positive experience of Hiring Managers
positive Candidate Experience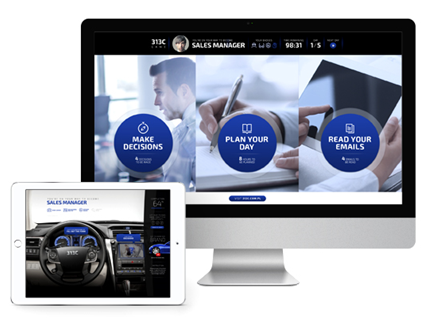 Recruitment & assessment tools
If you prefer to run your recruitment and assessment processes in-house, 313C will provide the online solutions needed to manage the process. We help by designing customized psychometric online assessment tools for you and implement them within your existing processes. Our tools come with an ATS fully adjusted to your organisation's needs & structure, that's ready to be integrated with your HR systems.
Recruitment & assessment processes outsourcing
If you are looking for a partner to outsource recruitment & selection or your internal assessment processes, 313C will provide both the online solutions as well as execution team. We start by designing customized psychometric online assessment tools for you and implement them within your existing processes. After the implementation, our team runs the selected processes for you, providing you with the best-fit candidates for a given position — or  in the case of an internal assessment, easy-to-use individual reports.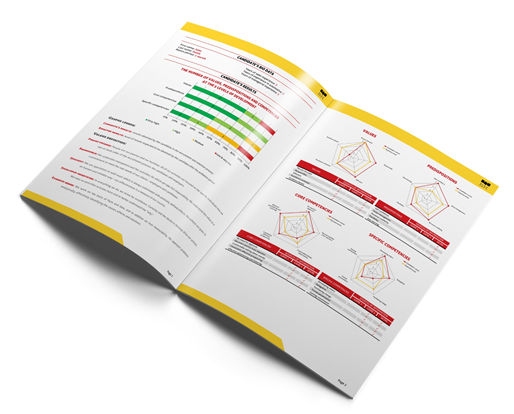 Nowadays graduates expect interactivity, games and competition. 313C provides this and even more by combining these elements with accurate psychometric measurement in situations realistic for construction industry. Every year since 2017, recruitment games created by 313C allow us to attract about 2,700 internships candidates within 3 months and employ 300 individuals. About 30% of them later become our employees. After completing 3 editions of our flagship project "Budimex Academy" together with 313C, I strongly recommend working with them.
Their online recruitment games are excellent. There's nothing I would do differently.
You can really see the results - IT'S SO WORTH IT!
Let's get the cooperation started!
CONTACT US
313c sp. z o.o.
Krakow, 31-112, ul. Smoleńsk 29
Poznan, 61-854, ul. Mostowa 27
Warsaw, 00-042, ul. Nowy Świat 41a
E-mail: hello@313c.com.pl
Phone: +48 605 115 311
VAT no.: PL 6751427050
ABOUT US
Since 2010 313C has been creating online assessment games to provide the highest level candidate to company match.
Our methodology is based on evaluation of values, predisposition and competencies. We effectively combine scientific approach with business reality to deliver true value.
313C is registered as a specialised employment agency no. 13070 in the National Register of Employment Agencies.